A "drone" or Unmanned Aerial Vehicle (UAV) is one of multiple components in an Unmanned Aerial System (UAS). "Drone" according to Webster's Dictionary is a "pilotless airplane controlled by radio signals". The term "drone" was adapted during World War II, where UAVs were used as target practice for fighters and anti aircraft guns. Today the UAV developer and user community does not use the term drone except for vehicles that have limited flexibility for accomplishing advanced missions and fly in an indifferent manner, such as a target drone used for combat training. This article is meant to provide a basic understanding of the Unmanned Aerial System (UAS) platform and its components.
The minimum components required to complete an UAS are:
Unmanned Aerial Vehicle (UAV)
Ground Control Station (GCS)

–

Operational Control Center

Payloads

–

Usually the ultimate reason for UAV, determines size of the UAV.

Data Links

–

Provides two-way communication on UAV positioning, payload, etc.
1. Unmanned Aerial Vehicle (UAV)
This section introduces the subsystem at the heart of any UAS, the UAV. The UAV can either be a fixed-wing, rotary wing, flapping wing, or lighter-than-air. Each category has specific pros and cons over their counterparts.
Fixed-wing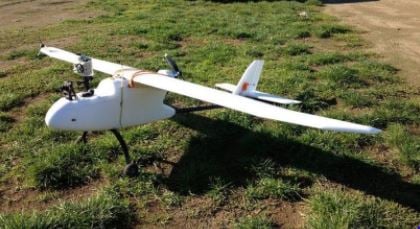 Fixed wing UAVs can carry various payloads and data-link equipment. The fixed-wing has the longest range over any of the other categories. However, the downside to this platform is the requirement for a runway during landing or takeoff. This issue is currently being resolved by UAV manufacturers by developing a fixed wing aircraft with the ability to take off vertically and transition to horizontal flight. This type of fixed-wing aircraft has Vertical Takeoff and Landing (VTOL) technology.
Rotorcraft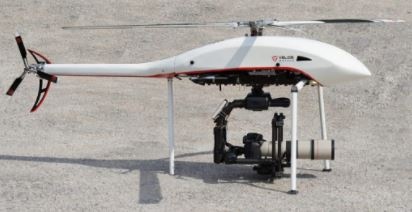 There are two types of rotorcraft. One being a helicopter, consisting of a single rotor system. Another type being a multirotor. A multirotor can have up to 8 rotors on the platform. The added motors provide greater stability, redundancy, and greater lifting capacity.
The most popular rotorcraft platform is the quadcopter. This provides for a stable and simple to operate UAV that can carry a wide variety of payloads, landing and taking off in a small space, and being harder to detect than many of the other UAV configurations due to small size and quiet rotors.
Examples of various rotorcraft are shown below:
| | |
| --- | --- |
| Example of a quadrotor – DJI Mavic | Example of a hexacopter – Custom Built Model |
| Example of an octocopter – Custom Built Model | One of the most popular multirotors ̶̶ DJI Phantom Model |
Lighter-than- air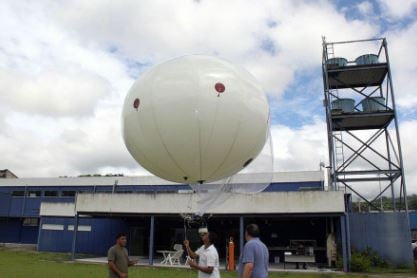 Lighter-than-air UAVs are aircraft such as blimps and balloons. These vehicles benefit from quiet operation and endurance. With their long endurance flight capability these vehicles can be used for surveillance and aerial photography. However, due to their lack of maneuverability these systems are usually tethered. The tether allows the user to maintain control and to keep the UAV from drifting due to winds. In some systems the tether can also act as a communication system to download and upload information from the vehicle.
Flapping Wing (ornithopter)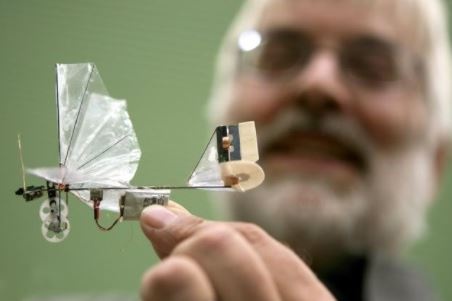 The ornithopter or "flapping wing" utilizes bird flying mechanics as the power source of the UAV. This technology has been used by the military to develop a small "bird-like" UAV capable of surveillance. However, there are a few downsides to this technology. One downfall is the lack of flight time due to the extreme power requirements needed for the flapping mechanism. Another downfall is the lack of maneuverability. However, as this technology advances the ornithopter UAV may become increasingly more popular to the public.
2. Ground Control Station (GCS)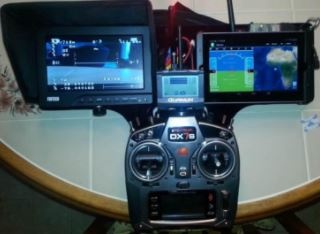 The ground control station is the nervous system of the operation. The GCS will control the launch, flight, and recovery of the UAV. It also processes the data from the internal and external sensors of the payload. To perform this task the GCS incorporates the following subsystems:
UAV status readouts and controls

Payload data displays and controls

Map for mission planning, monitoring location and current flight path of UAV

Ground terminal of the data link system
Ground Control stations come in various complexities and sizes. These platforms can range from backpack sized to permanent buildings
| | |
| --- | --- |
| Example of a portable high-end GCS. | Example of a permanent GCS setup |
3. Payloads
The type and size of the payload generally sets the restriction on the type and size of the UAV to be used for the task. Various payload types are capable of being carried by a UAV: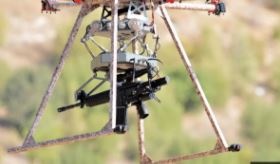 Reconnaissance

Electronic warfare

Smuggling

Weapon Delivery
| | |
| --- | --- |
| Drone carrying contraband | Drone carrying high megapixel camera |
4. Data Links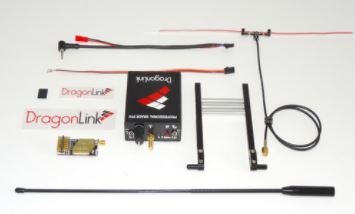 Data link uses a radio-frequency (RF) transmission to transmit and receive information to and from the UAV. These transmissions can include location, remaining flight time, distance and location to target, distance to the pilot, location of the pilot, payload information, airspeed, altitude, and many other parameters. This data link can also transmit live video from the UAV back to the GCS so the pilot and ground crew can observe what the UAV camera is seeing.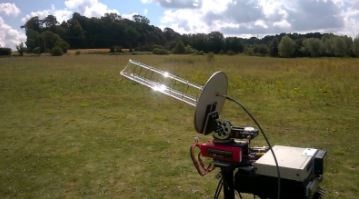 There are various frequencies used in the data link system. The frequencies that are used are based on UAV brand as well as functionality of the UAV. For example, the DJI systems use 2.4Ghz for UAV control and 5Ghz for video transmission. This setup will give the user approximately 4 miles of range. However, if using 900Mhz for UAV control and 1.3Ghz for video, a distance of 20+ miles can be achieved.
The Data Link portion of the UAS platform also happens to be the most vulnerable in detection and cyber-attacks. Many UAV detection systems use the data link footprint as their main method of UAV detection.
Unmanned Aerial Vehicles (UAVs) can be used in various applications. The 4 components of UAS mentioned above allow UAV's to be used for good, but they also open up an avenue for UAV's to be used for harm. Depending on the user, these applications can be beneficial or cause harm to the community. To ensure UAV's are safely implemented into today's technology driven communities it is necessary to inform individuals, commercial entities, and government personnel about this rapidly growing industry.